If you are looking to take the first step into breaking the cycle of addiction, but aren't quite sure where to begin, you are in the right place. 
It should come as no surprise that choosing an appropriate recovery center is a vital first step on your journey toward sobriety. Unfortunately, finding treatment can often be confusing and discouraging for many individuals seeking assistance. With so many different addiction treatment programs and technical jargon abound, it can be easy to become lost in the weeds.
To make the situation even more stressful, it's important to find a facility that has the right team, location, and program to fit your needs, as these elements can be the key to effective treatment. 
If this struggle sounds familiar to you, rest assured that you are not alone in questioning how to find the right rehab center. Let's take a look at some things to keep in mind when you are deciding on the recovery center that will work best for you.

Decide What Your Needs Are
Just as every person is in a different situation, every treatment facility has different specialties. Even facilities that share the same or similar specialties typically have vastly different methods and criteria for measuring success. Plus, their avenues to get there can vary as well.
Before you can decide on a program that is right for you, you must first take the time to discover what your goals are. You are probably familiar with what behaviors and/or substances you wish to recover from, and it is good to identify those, but you may also have underlying issues that need to be addressed simultaneously. Many individuals in your shoes must also manage co-occurring mental health or behavioral conditions. This is called a dual diagnosis, and by seeking assistance from a team that can treat both, you can successfully work toward attaining the fulfilling and healthy life you deserve.
Perhaps one of the most important decisions you make after choosing to enter a recovery center involves sitting down and figuring out exactly what success means to you. Perhaps you have one big end goal you want to achieve, or maybe you want to take smaller steps and set milestones to strive for. It's important to keep in mind that only you can decide what those goals or milestones are.
Some example questions to ask yourself during this process include:
Do I suspect I have or have been diagnosed with co-occurring disorders?
Would mental health services paired with a recovery program benefit me?
What additional types of support might I need to help reach my goals? 
Understand the Types of Rehab Programs
There are a few different types of rehabilitation programs available to you, making it important to understand the distinctions between them. Each program differs by where you receive care, how long that care lasts, and how intensive and structured the care is. Typically, programs fall into one of four categories: outpatient, inpatient, residential, and recovery housing.
Outpatient 
For this treatment option, individuals continue living at home and attend regular sessions at a recovery center with addiction professionals. Outpatient programs can vary in length, depending on your needs and speed of recovery.
Inpatient
This program begins with the person transitioning into living in a hospital setting. The care in inpatient rehab facilities is highly structured and often involves a period of detox. During this process, facility staff will assist you in managing the often challenging and unpleasant side effects of suddenly stopping the use of certain substances.
Residential
Similar to inpatient rehabilitation, patients receive intensive and highly-structured care. However, this takes place in a non-hospital setting. Depending on the situation of each individual, this program can be achieved in both short-term rehab facilities as well as long-term options.

Recovery Housing
With recovery housing, the person temporarily lives in a supervised, drug and alcohol-free environment while participating in recovery programs. Peer support and other addiction recovery aids are made available to each person as well.

Weigh Your Options

Regardless of if you found your treatment options through your own research, the research of a loved one, or a professional, it's crucial to thoroughly investigate each recovery center and program. Some of the information that you may need to make your decision will be available on the center's website or physical materials, while some facilities will have to be called. Take the time to craft questions designed to help you learn everything you need to know to make the transition process as easy as possible.
Remember, the staff at rehab facilities should want you to succeed whether or not that success is achieved with their program. The addiction treatment professionals will be happy to answer any questions you pose to them and have nothing to hide regarding the next steps.
Consult with Treatment Providers
Though the prospect may be intimidating, you can benefit from consulting with a treatment provider. This is often the best way to make sure that you are being matched with the mental health and rehab facilities that perfectly meet your needs. Addiction treatment providers are very familiar with many different aspects of drug abuse rehab centers that you may not consider and can often provide you with invaluable information regarding each facility. This information can make a noticeable difference in your preparedness and comfort levels when the day comes to begin treatment.
Understand the Treatment Types Offered
Make sure that the programs you are looking into provide a wide range of effective treatment methods. Those that only offer one or two treatment types may be restrictive to some, limiting the ability to customize the care to fit your specific needs. Mental health conditions can cause their own set of challenges to overcome. Mental health often contributes to substance misuse and vice versa so it is important that the program provides support for those challenges.
Find Out How a Program Handles Relapses
Be sure to get a clear sense of how a program will measure effectiveness, handle relapses, and what your family can expect during your treatment. Relapse is a common occurrence and often is part of the recovery process as a whole. Find out how the program will react if a participant begins using drugs or alcohol again. Are they dismissed from the program? Are the staff members qualified to treat relapsed patients?
Ask About Expectations
Ask the recovery center if they can provide any statistics on the long-term recovery of their patients and what criteria must be met to be considered "successful." Understand the patient's rights in rehab facilities and try to get a written copy if possible. It's also recommended to understand what is expected of both you and your loved ones throughout the process.
Finally, it is essential to feel fully supported and understood, not blamed for your circumstances. The rehabilitation program should facilitate those feelings while allowing your family to be involved as much as you want as long as you remain healthy and productive in your recovery.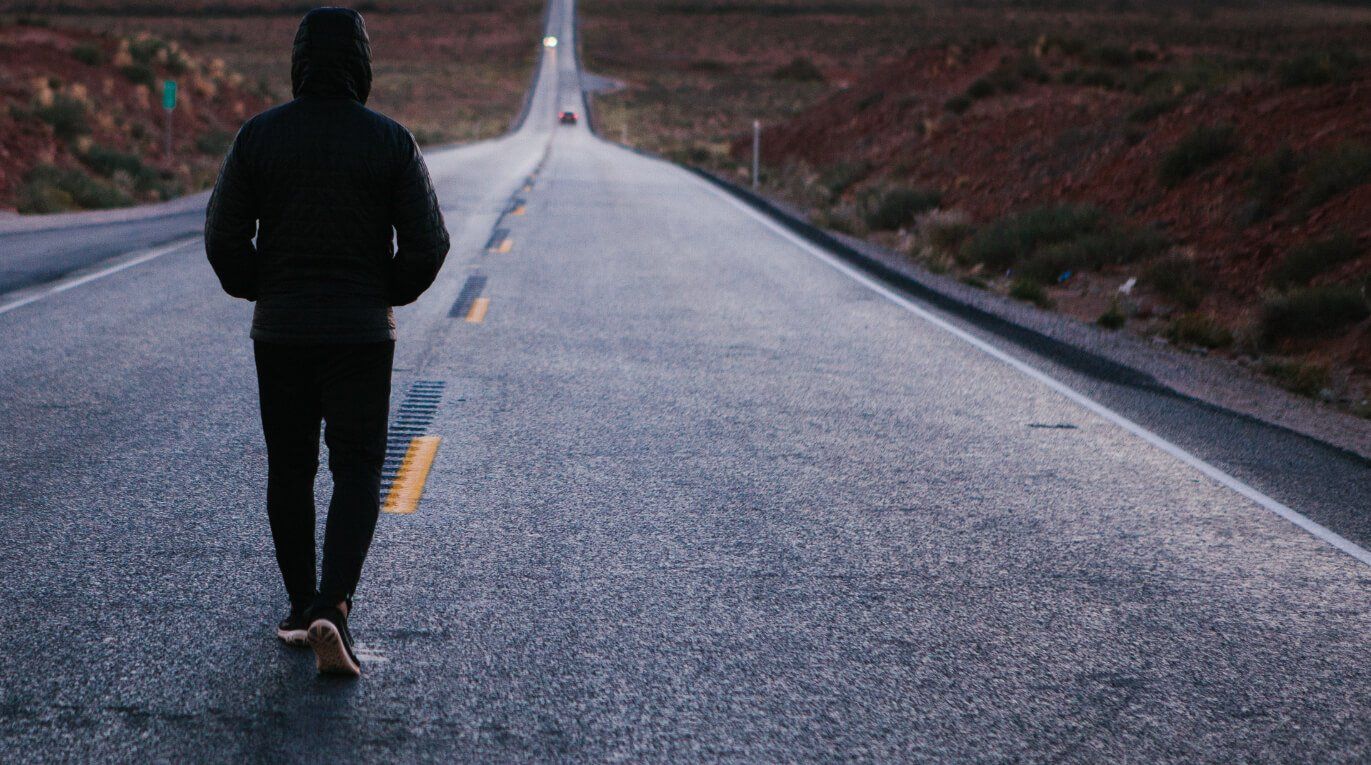 Consider Factors Such as Specialties, Amenities, and Therapies
It should be no surprise that certified addiction professionals come with diverse backgrounds and training. Similarly, each facility has a different set of addictions and treatment options that they specialize in, meaning they will have a better chance of success while treating some addictions as opposed to others. Because of this, choosing a center that specializes in your type of addiction and has a great track record at treating it is vital.
There are hundreds upon hundreds of different treatment models and therapy options out there, so there truly is a method for everyone. It's important to research the type of therapies provided by each facility you are considering. Perhaps you prefer faith-based counseling, or maybe you would like to keep religion far outside of the conversation. Regardless, there is a methodology that fits your ideals and beliefs.
Once you find a treatment center that provides the specialties and therapies that you need, the next big deciding factor should be the amenities that they offer. Some recovery centers offer plush accommodations and hospitality that are reminiscent of luxury resorts, while others are quite spartan in comparison, though just as effective with treatment. The facility of your choosing should meet your aesthetics and expectations, but be uncompromising in their care. This will give you the greatest chance for success on your journey.
Take Into Account Location, Cost, and Length of Program
Three of the biggest questions individuals are faced with when beginning their search for a rehabilitation program are where is the facility, how much does it cost, and how long does the program take. Unfortunately, the answers to those questions, or lack thereof, can often stand between the person seeking help and those that can help them. Let's take a look at what you can expect when asking these questions so that you can continue to narrow down your search criteria and choose the right recovery center for you.
Location
You will often hear warring opinions about whether or not you should choose a facility close to where you live or attend a program that is as far from your daily life as possible. Local rehab facilities are much more convenient for those that need to stay close to home due to family or work commitments. However, if your home environment is toxic, it may hinder your recovery efforts to remain so close to your normal environment. 

Cost
If the thought of the financial impact of rehab is weighing heavily on you, you are not alone. Cost is often the single biggest factor in choosing and attending a treatment facility. Of course, the overall cost depends on the length of the program, the type of program, and the facility itself. If you have a health insurance plan, you may wish to check on the plan benefits to see what percentage the insurance company will pay.
No matter the situation, there are many options available to you that will fit your budget. Remember, the cost of long-term addiction goes well beyond the financial toll. However, it is never too late to invest in one (or more) of the multitude of treatment options available to you so that you can get back to living the life you deserve.
Length of Program
The typical program falls into one of three timeframes: 30 days, 60 days, and 90 days. That being said, there are many programs that run shorter or longer than average, depending on the method, person receiving care, and the nature of the addiction being treated. Many certified addiction professionals recommend enrolling in a 60 or 90-day program to ensure that you are obtaining the desired outcome. That is not to say that 30-day programs do not work. In fact, there is an abundance of 30-day recovery programs that have an excellent track record of continued success.
Enroll in the Program That's Right for You
Once a rehab center has been selected, it's time to enroll. Each program has its own set of procedures for enrollment, so be sure to ask for the necessary information if clear instructions are not provided to you. Some facilities even allow you to enroll over the phone, however, you should still take the time to carefully follow and review all of the requirements so the process is as smooth as possible. This will help you get started on the best foot and as soon as possible.
You should feel proud of yourself for coming this far. Take a moment to enjoy it. This is a major step in your journey toward achieving the life you deserve. Though it may be an uphill battle, don't let shame, anger, or confusion take over. Keep in mind that the treatment center staff want you to succeed and are there to help you in any way they can. Remember, it's all about healing.

Looking for a Woodstock Recovery Center? Inner Voyage is Here for You. 
The staff at Inner Voyage Recovery pride themselves in creating and maintaining a place to belong, heal, and thrive. Our experienced team understands that we are more than just an alcohol and drug rehab center in Woodstock. That is why each staff member is here to walk alongside each person, every step of the way so that everyone knows exactly what it means to recover. Ready to get started? Get in contact and let us help you break the cycle of addiction.